Welcome to Ron Strathdee's website of photographs of the Isle of Man. Hopefully you will take time to browse the galleries containing landscapes and seascapes showing the beauty of the Isle of Man.
Ron Strathdee's gallery contains 227 photos.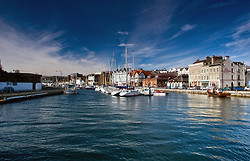 Gallery
Latest additions

(Contains 19 photos)
If I've been busy you will find any new photos here.
Sea of Man

(Contains 27 photos)
Land of Man

(Contains 49 photos)
Life on Man

(Contains 12 photos)
Skies of Man

(Contains 63 photos)
Outside the Isle of Man

(Contains 4 photos)
Panorama of Man

(Contains 13 photos)
Man in Mono

(Contains 8 photos)
Erin Arts Centre Exhibition

(Contains 32 photos)
The Erin Arts Centre kindly asked me to do an exhibition from 6th to 29th May 2015. I have called it Our Beautiful Island and these are some of the photos on display. If you are local then hope you can make it along.
These are not for sale through the website at the normal pricing as they are mounted on foam board and framed.